Service You Can Depend On
At Morrow Motors, it is our goal to successfully meet your needs and requests, and we pride ourselves in delivering dependable and reliable service--service that you can trust and count on.
We purchase low mileage, clean, and properly kept auto salvage in order to provide the best quality parts to our customers. Our warehouse is stocked with over 300,000 auto parts, and each week we host various auto auctions to turn over a large selection of automobile parts.
Check out our extensive offerings of in-stock inventory on a variety of SUV's, crossovers, trucks, vans, and automobiles!
We ship and deliver the parts you need anywhere within the USA and Canada and offer hassle-free returns and exchanges! We ensure that all our products are inspected to grade A standards before shipment and we arrange the fastest delivery route so that you receive your orders as soon as possible. Our state-of-the-art parts locating system is available to search for the specific part you need, and we'll have it shipped straight to your front door.
Our complimentary 101 Day Warranty on stocked parts is established for your convenience and offer an extended warranty by customer request. Peruse through our extensive product offerings to find exactly what you're seeking: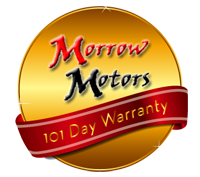 Late model used auto parts
New, aftermarket auto parts
Factory parts
Tires
Car batteries
Auto body parts
Interior parts
Auto transmissions
Engine parts
Hablamos español! (We speak Spanish)
Мы говорим на русском (We speak Russian)